Probe LAPTOP Charging Lockers

Laptop computers are being used more and more in offices, universities and schools to allow more flexibility with the use of hot-desking becoming more popular. So there is natural requirement to store and even charge laptops at the workplace. The Probe LAPBOX range of Charging Laptop Lockers allow you to STORE and CHARGE with the ability to either have the storage managed by only key holders or have individual lockable compartments in each locker for individual or multi-users. Choose either a single UK 3 pin socket or a twin USB-A and USB-C socket per compartment.

Probe Lapbox Lockers offer either just storing your Laptops or charging them too! Each of the LAPBOX range of charging lockers offers either a 3Pin UK socket or twin USB sockets for USB-A or USB-C connections to allow the charging of tablets and smartphones too. Of course all Probe electrical components  have been tested to the highest electrical standard - BS EN ISO/IEC 17050-1:2010  and all Probe Laptop Charging Lockers are fully ventilated with rear perforated panel to allow heat dissipation. Choose from 8 and 10 laptop capacities as well as a 16 laptop portable trolley version if the laptops need to be moved around the building. Each LAPBOX locker is available with either a single door or individual doors and all designs have a wide range of Lock options to choose from.
LAPBOX Colour Options
The main body of the Probe LAPBOX Locker is finished in White and there is a choice of 6 attractive door colours - Blue, Red, Orange, Ocean, Jade or White. Probe use ACTIVECOAT antimicrobial powder coating that will actively contain bacteria for the life of the locker.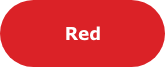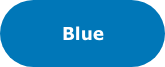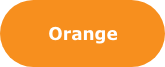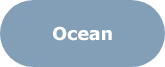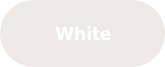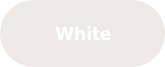 Lock Options
Choose from Key, Padlock hasp, Mechanical and Electronic combination locks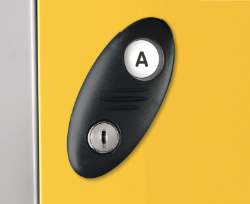 Probe cam lock*
Even the standard lock has a micro sprung 10 disc lock featuring a massive 3000 serial combinations - all exclusive to Probe. Two keys are included with each standard lock.
*Included in locker price
Hasp and staple*
Attractive design allowing easy use of padlock fitting. Diameter maximum 7mm and minimum 5mm. Available to purchase separately if you need to change your existing lock.
*Included in locker price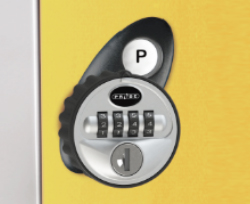 Re-programmable combination lock
User Re-programmable - An effective 4 digit code combination lock with 10,000 possible combinations, making losing keys a thing of the past. Suitable for multi user applications. Master override key sold separately.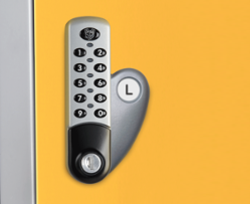 Digital combination lock - 40,000 combinations
Emergency access using service key - Simple to program - Batteries last up to 50,000 operations - Single user supplied as standard - Multi user option available - (specify when ordering) - Can be used horizontally, subject to minimum order quantity. Specify when ordering.
Download Brochure
This brochure not only contains full information of the Probe LAPBOX range, but alo full details of all Probe Lockers.
Charge or Just Store
Available in Charging or Non-charging models
Single door or individual doors
Fully ventilated to dissipate heat
Each compartment has a UK 13 amp socket
Add a 2.1 amp USB socket if required
Electrics are tested to BS 6396:2008
Static or Mobile 
Choose from 4 Mobile Trolley Versions
Either 16 compartments or 16 individual doors
Both available with or without charging
Fitted with Castors - 2 braked
Integral pull handle for ease of movement
Locking Options
Key Locking
Padlock hasp fitting
Reprogrammable mechanical 4 wheel
Pin Code Digital Electronic
Contactless electronic RFID
Contact us for more information
Made in the UK
LAPBOX are manufactured in England
Robust Steel Construction
Doors secured by quality hinges
Anti-MRSA and E-Coli bacterial protection
Replacement doors, keys and locks