Probe Cloakroom Accessories
Probe offer replacement parts for their cloakroom furniture such as Coat Hooks and Captive Coat Hangers. In addition Probe also offer clever bridging units to connect any 2 lockers together with a Hanging rail or a Shelf with an integral hanging rail - an easy and economic way to add extra garment storage space. The Bridging units are available in Black, Silver Grey or White to match the standard Probe Steel Lockers.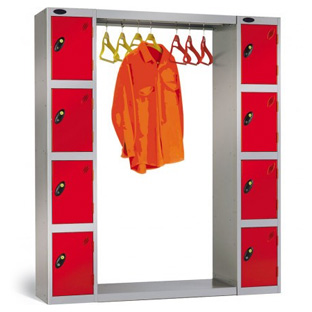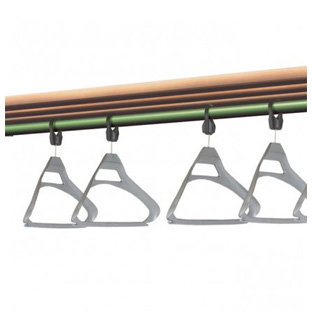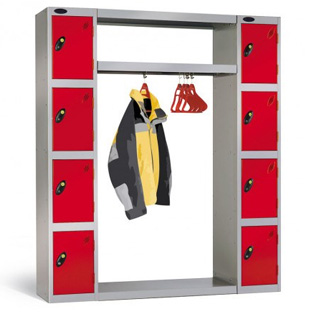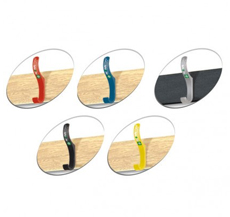 Probe Garment Bridging Units
A simple way to add extra hanging storage for coats and jackets - Just connect the bridging unit to two adjacent lockers and you will have instant garment storage. Two types - Full height Hanging rail or a lower Shelf with an integral hanging rail. Both will accept standard hangers or Probe Captive Hangers which are less likely to go astray.
Probe Cloakroom replacement parts
We can supply Probe replacement coat hooks in a choice of 5 colours - Black, Blue, Red, Yellow or Silver plus replacement Captive coat hangers in packs of 10.