View Probe Lockers, Probe Cupboards, Probe COSHH Cabinets and Cloakrooom Furniture
Check out how PROBE can offer you the solution to all of your Storage needs. Whether you require Personal Lockers for School, Wet Area Lockers and Benches for Changing Rooms or Waterproof Plastic Lockers for use outdoors Probe has the answer.
If you would like to store stationery, box files, production parts or tools then our range of steel cupboards are ideal. Our storage cupboards are made to last and and are manufactured in a size and capacity to suit your organisation.
And if you need a Quick Delivery of Lockers the Probe Expressbox range can be delivered in as little as 5 days!
After viewing the Probe range please feel free to call or e-mail and we promise you both prompt and helpful assistance
Hazardous Substance Storage
Because safety is now paramount for any business the storage of toxic, acid and flammable liquids need to be careful attention. Hence Probe COSHH cabinets comply with the latest regulations for storing hazardous substances or corrosive chemicals. Most importantly, any liquid spillages are collected within the removable sump.  Furthermore, all Probe COSHH cabinets are clearly signed with the appropriate high visibility labels to allow easy identification of the contents.
Professional Installation
Probe offer a expert installation service for larger projects in Schools, Offices, Factories and Local and National Government premises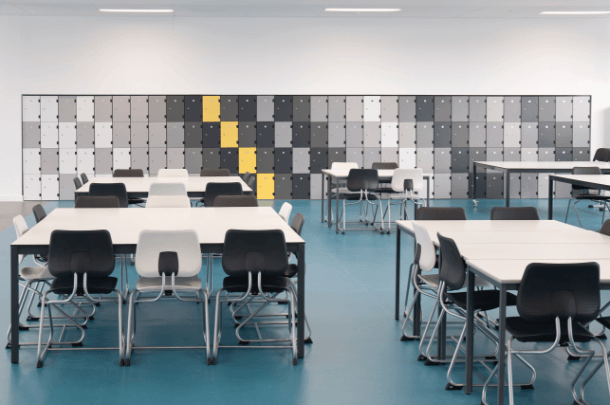 Probe Shockbox Lockers - Inset Doors
Probe Shockbox Lockers have inset 10mm solid grade laminate doors with extra strong hinges which are ideal for heavy use in schools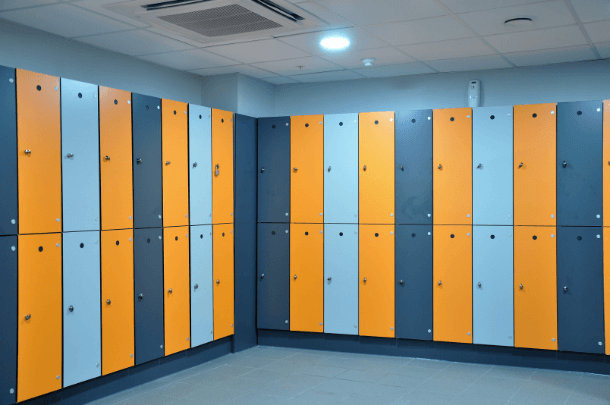 Probe Shockbox Lockers - Overlay Doors
10mm Solid Grade Laminate Overlay doors cover the steel frame of the locker to offer a really sleek and professional look to offices and changing rooms
PROBE Lockers, Steel Cabinets and Cupboards and Cloakroom Furniture are wholly manufactured in the UK.
Probe can offer free delivery to all of the mainland UK plus to both Northern Ireland and Ireland at an extra charge.