Probe PPE Storage Cabinets
Probe Personal Protection Equipment (PPE) Storage Cabinets are designed to to store and control PPE safety equipment to comply with the PPE at Work Regulations 1992 Part 5. Choose from 5 models, 2 of which allow the hanging of full length Safety uniforms and all have shelving to store safety equipment. All models have 270º labelling complying with BS5499-1.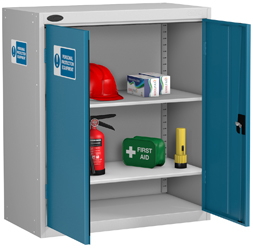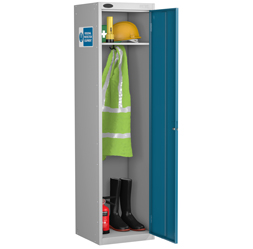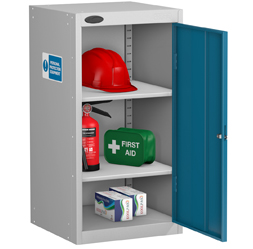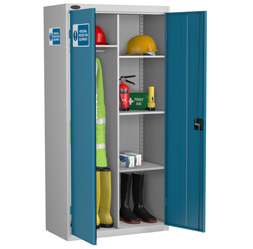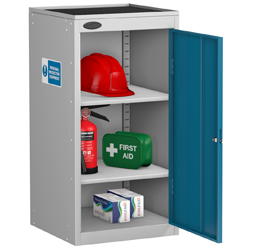 Download Brochures
If you would like more information about Probe PPE Storage cabinets before you buy download a brochure here.
Features of the Probe PPE Storage Cabinets
High Visibility Blue Finish with the added protection of ACTIVECOAT anti-bacterial powder coating
Choice of 5 models - High 1 or 2 Door Cabinet with 3 shelves or Central divider with 6 adjustable shelves, Low 2 Door Cabinet with 1 adjustable shelf or Low 1 Door Cabinet with 2 adjustable shelves
As above with non-slip ribbed rubber top to prevent tools or substances falling off  the cabinet
All fitted with adjustable height shelves with a 85kg UDL
High visibility labelling BS5499-1 is affixed to all doors