Probe Nested Lockers in vertical blocks of 2 or 3 not only offer cost savings but also makes delivery and installation quicker and simpler.
Please note Probe nested lockers are manufactured as one complete unit in either 2 or 3 locker units and cannot be split into individual units at a later date. Benefit from quicker installation and SAVE money at the same time.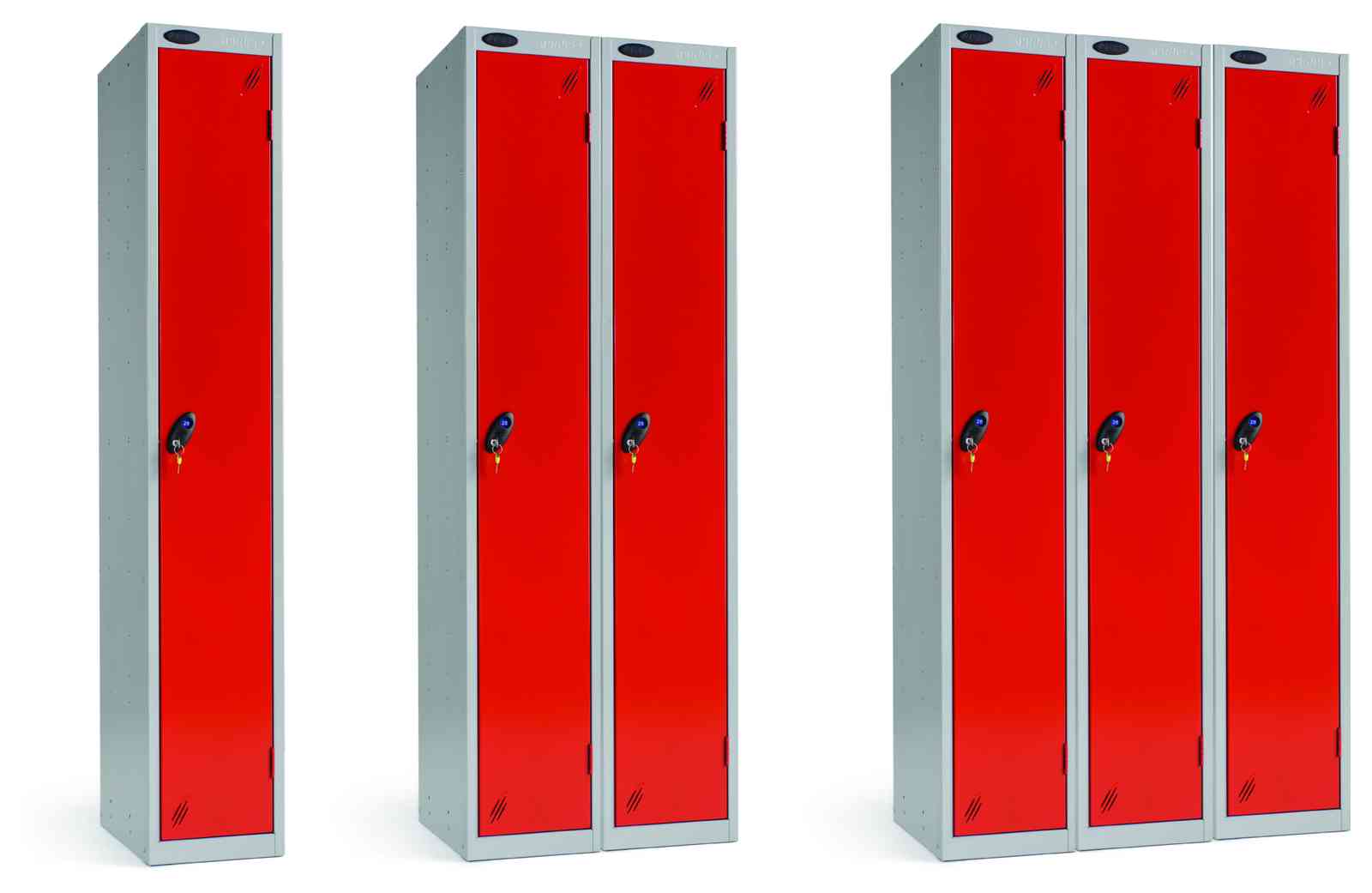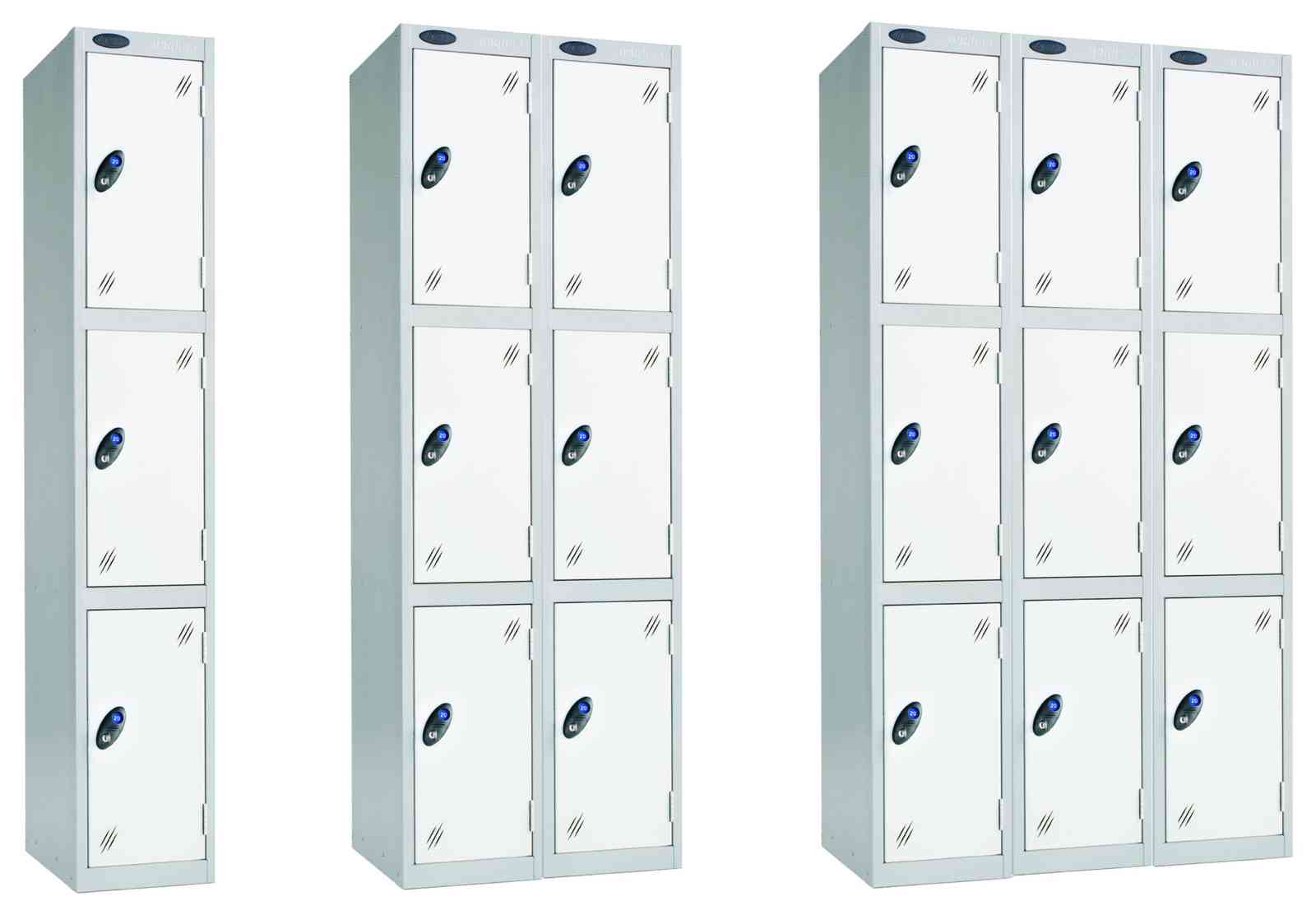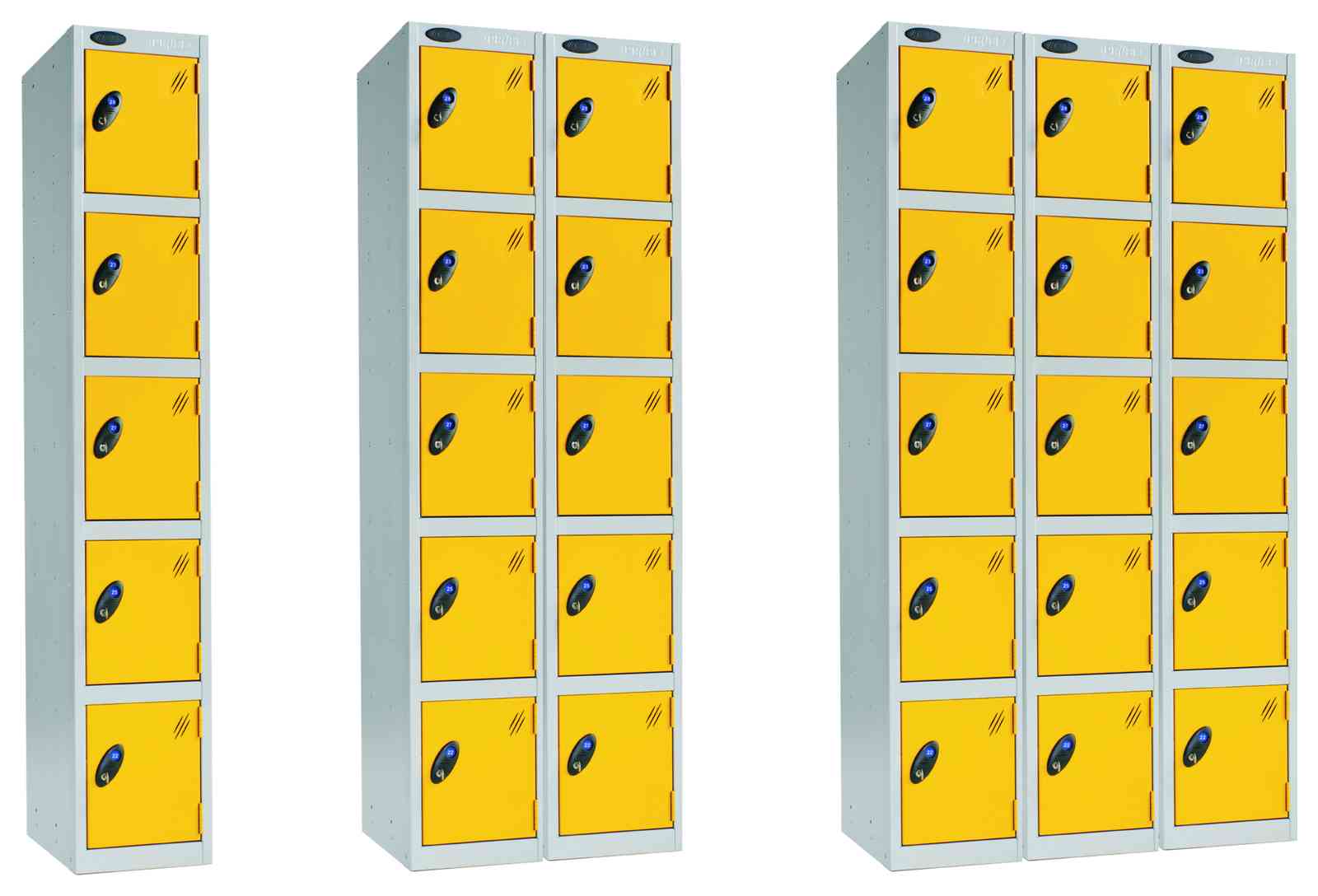 Save money with Nests. Quicker installation.

Most of the Probe Steel locker range can be manufactured as Nests except those that are either 380/460mm wide with a depth of 460mm. They are available in lockers with 1, 2, 3, 4, 5, 6, 8 and up 16 compartments including the Probe Post Box Lockers for Business Centres.
Furthermore Probe Nested lockers can be easily connected together for longer rows of lockers to suit any length of wall. Probe Nested Lockers are suitable for corridors in schools and office environments and economically utilise your available space to the maximum.
Available Colour Options
The main body of the Probe Nest Locker is finished in White, Silver or Black and there is a choice of 7 attractive door colours - Red, Blue, Yellow, Green, White, Silver or Black. Probe use ACTIVECOAT antimicrobial powder coating that will actively contain bacteria for the life of the locker.