The Probebox range of all steel Lockers offer great value, durability and look good too. They come in all sizes and capacities to suit Infant and Junior Schools plus a full range of Multi-Compartment lockers to store anything from wallets and phones to Back Packs and dual compartment lockers to store Clean and Dirty workwear or extra deep lockers to store clothing and equipment for the Emergency services.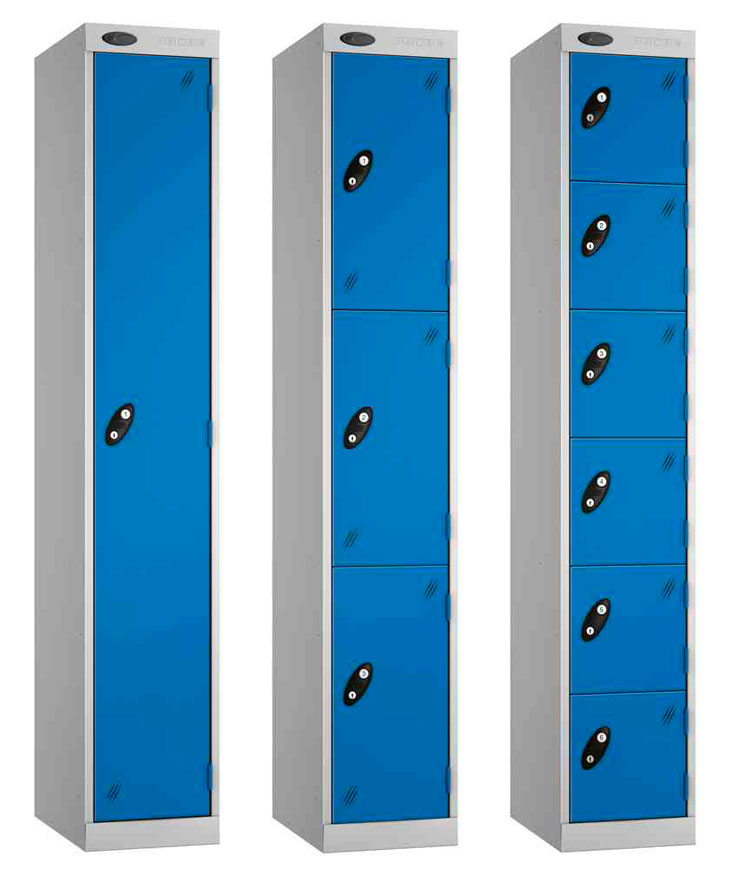 QUICK DELIVERY LOCKERS
 Blue or Grey Door Lockers in 5 Days*
Choose 1, 2, 3, 4 or 6 Compartments in 3 sizes
UK Mainland Delivery in 5 Business Days
* Max order 15 - Other Colours in 10 days for up to 50 lockers or 15 days for up to 200 Lockers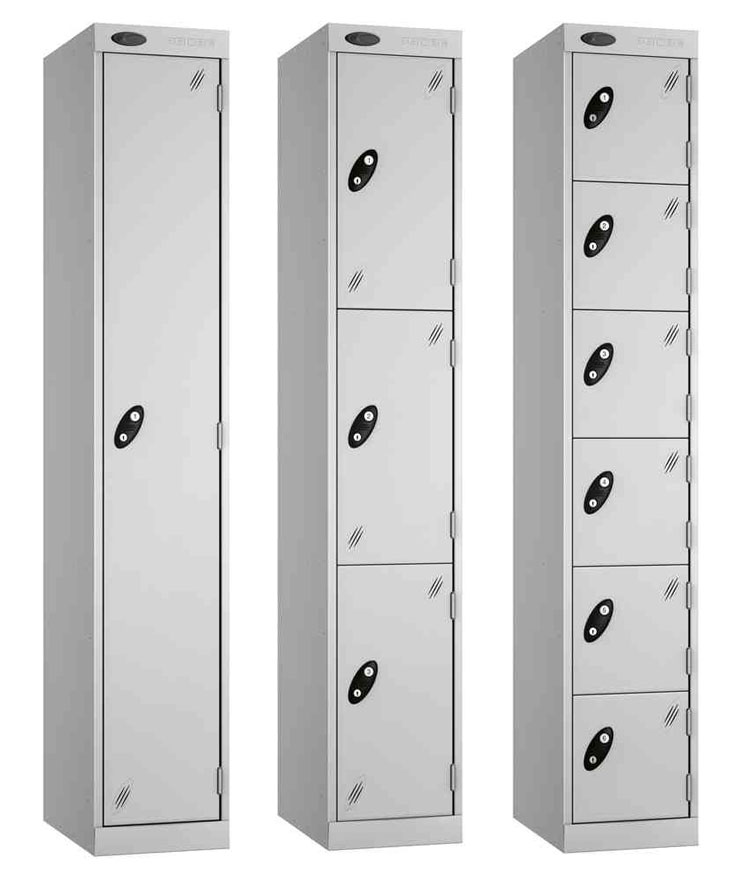 Probe Lockers are available in a wide range of colours and with a comprehensive selection of locks - Key, Padlock Hasp, Mechanical Combination, Digital Electronic, Coin Operated ( Coin Return or Coin Retain if you wish to charge for their use ) plus Contactless RFID.