Whether you require your locker to store personal possessions or more importantly store or charge your smartphone, tablet or laptop PROBE have the solution. Choose from Steel, Water Proof Plastic, Aluminium Lockers. Probe lockers can be purchased with Steel or Solid Grade Laminate doors, which all have attractive solid or wood grain finishes. Because Probe offer multiple locking mechanisms such as Key, Padlock Hasp, Coin Operated, Mechanical Combination, Electronic Digital and RFID contactless you can be really secure too!
Check out the comprehensive range of versatile Probe Lockers manufactured to the highest standards here in the UK.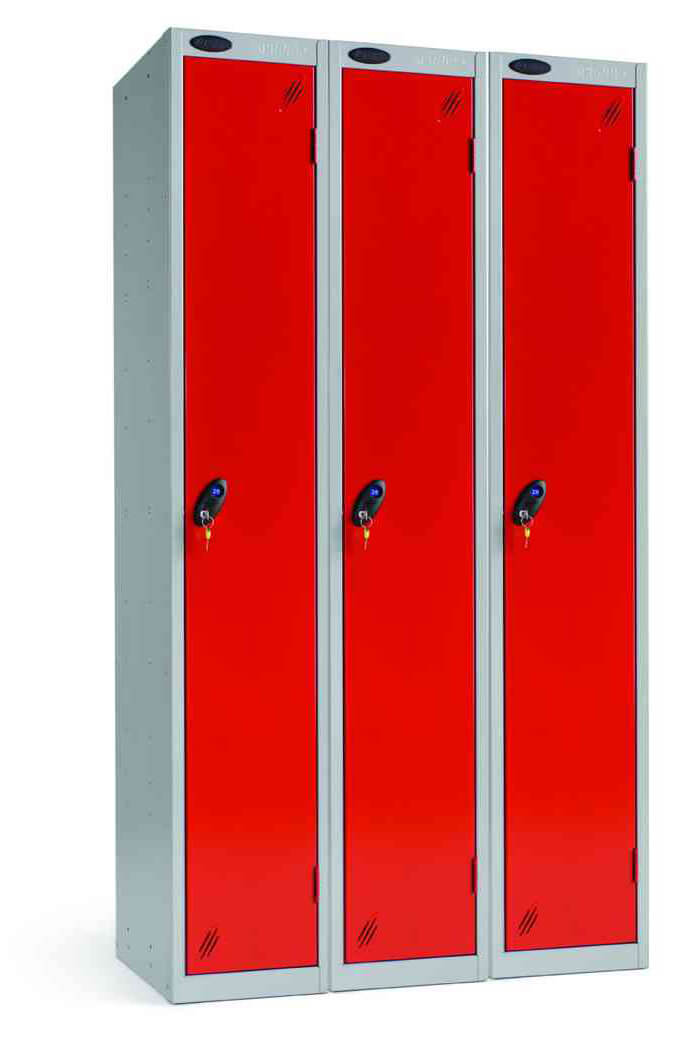 SAVE MONEY WITH NESTS OF LOCKERS
Probe Nested Lockers in vertical blocks of 2 or 3 not only offer cost savings but also makes delivery and installation quicker and simpler.
Available in lockers with 1, 2, 3, 4, 5, 6, 8 and up 16 compartments including the Probe Post Box Lockers for Business Centres.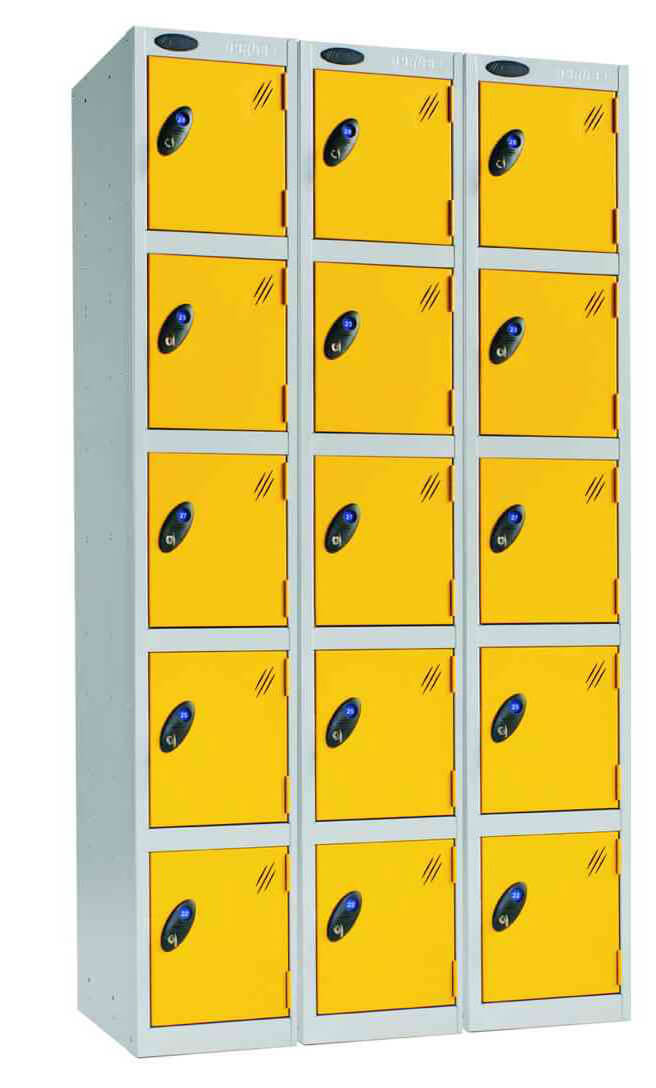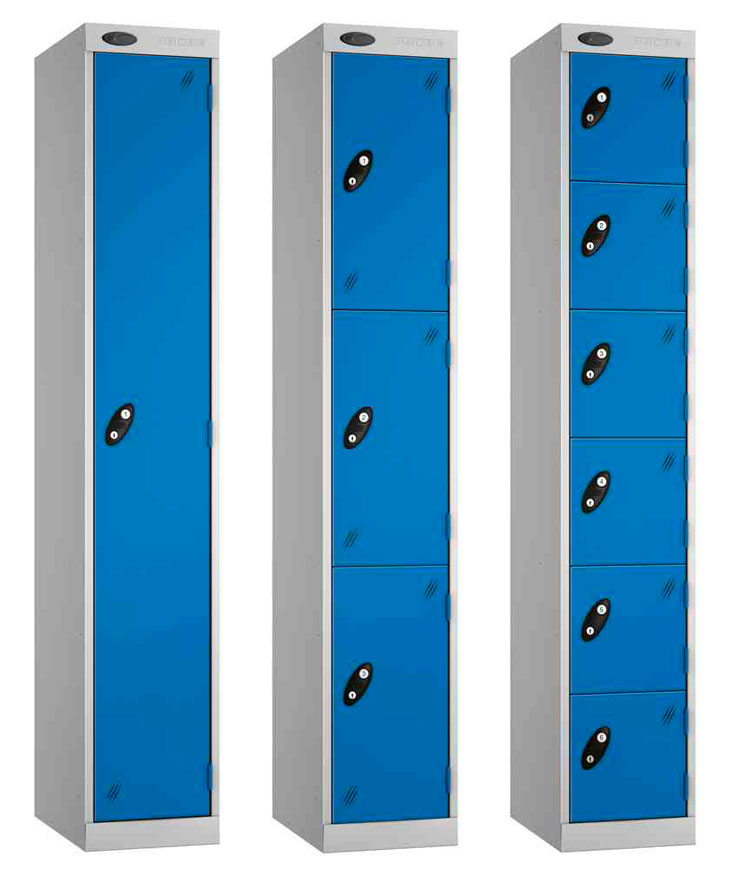 QUICK DELIVERY LOCKERS
 Blue or Grey Door Lockers in 5 Days*
Choose 1, 2, 3, 4 or 6 Compartments in 3 sizes
UK Mainland Delivery in 5 Business Days
* Max order 15 - Other Colours in 10 days for up to 50 lockers or 15 days for up to 200 Lockers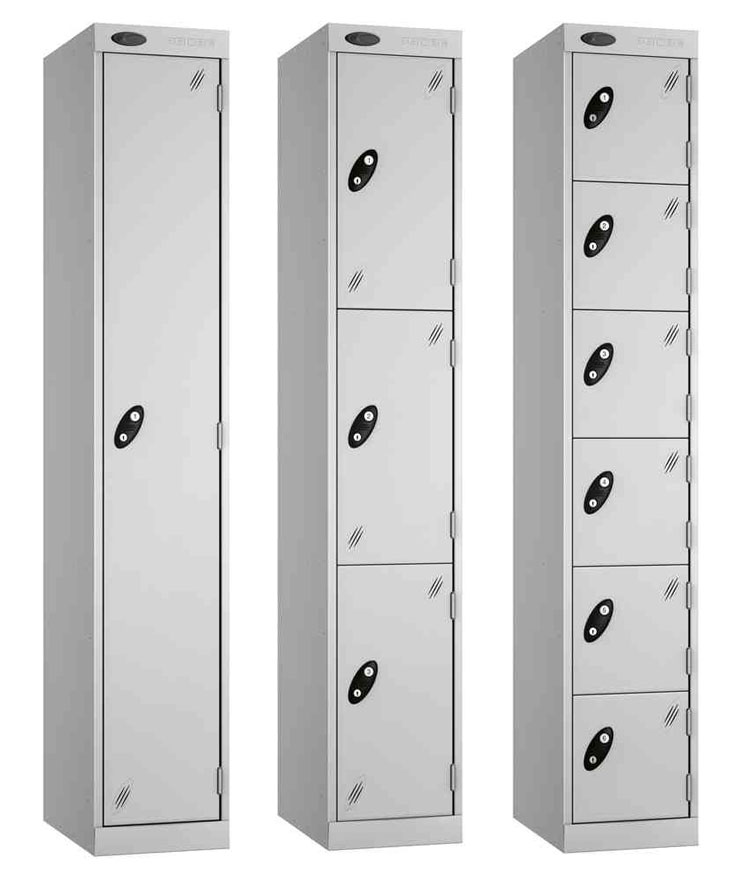 Locker Projects
If you require expert assistance in planning your new School or Business refurbishment then we can help. Our experienced regional managers can visit you in the UK and Ireland for any larger project or assist by telephone or email at any time. Service with a smile.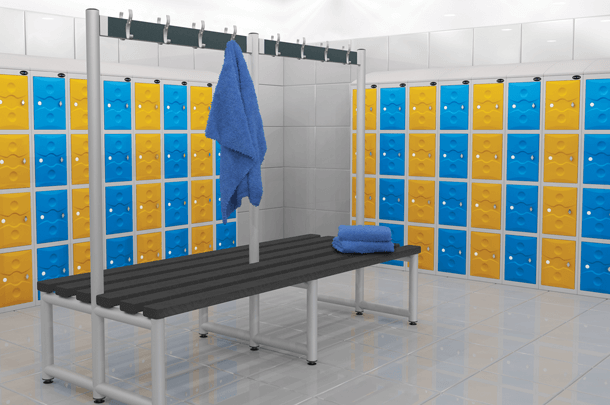 Probe ULTRABOX® Plastic Lockers
Probe ULTRABOX® water resistant lockers are ideal for covered or indoor wet areas and Probe ULTRABOX® PLUS lockers are completely waterproof for use outdoors in all weather conditions.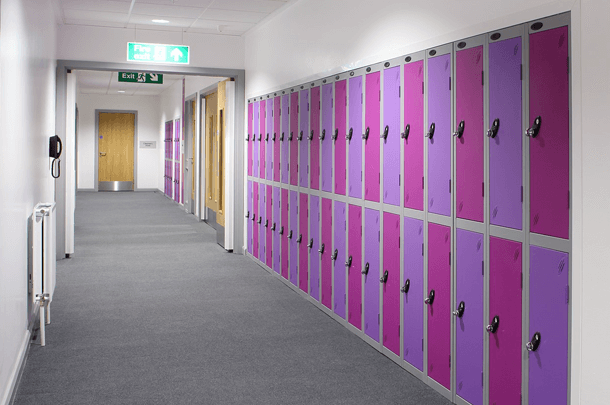 Probe Steel Lockers - Sturdy & look good too!
Probe Multi-Door Lockers are available in various combinations from 1 to 16 separate lockable personal compartments. There are many lock options including Coin Operated plus Sloping Tops.