Plastic Lockers for wet area use

Probe Ultrabox Lockers are ideal for either indoor Humid and wet areas or even outdoors with no protection from rain or snow! Because Probe Ultrabox are both plastic and modular lockers they can be sited anywhere.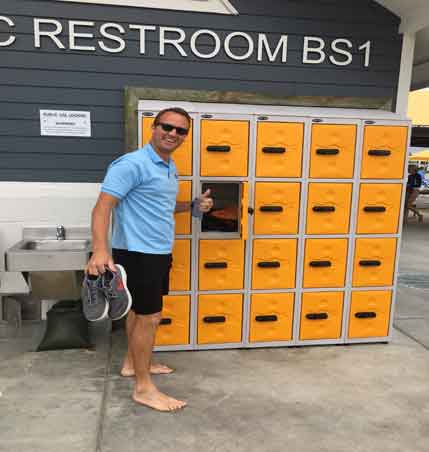 Probe ULTRABOX PLUS
Completely waterproof plastic lockers for outdoor use in all weathers
Probe ULTRABOX
Plastic lockers that can be used in any wet area indoors - humid or damp.
ULTRABOX Locks 
Ultrabox not only offer protection from damp or wet areas with such a wide choice of locking options - even waterproof digital locks!
ULTRABOX options
Sloping tops prevent litter or bags being left on top of lockers and adjustable feet allow the lockers to be placed on uneven surfaces.
Probe ULTRABOX plastic lockers - indoors or out they will keep your clothing or vital possessions dry and secure- Bright vibrant colours will enhance any location.