Probe ULTRABOX - NO LONGER AVAILABLE

These Probe Plastic Storage Lockers are available in two versions - The Probe ULTRABOX® Water Resistant locker is designed for indoor or covered weather protected areas outdoors while the Probe ULTRABOX® PLUS, which is fully Water Proof, can withstand all weathers outdoors. The water proof Probe ULTRABOX® PLUS is perfect where space is limited within a building, but lockers are essential.







Probe ULTRABOX® plastic lockers are available in full height models with a choice of 2, 3 or 4 compartments plus two mini models in 1 or 2 compartment modular units that can be fixed together as required. All are available in water resistant or PLUS - water proof versions. The Probe ULTRABOX® PLUS has water proof seals on all doors and can be cleaned inside and out with a hose if required as it has a removable drain plug in each compartment. There is a wide choice of wet environment locks and a water proof linking kit to to nest the lockers together. No assembly required.
ULTRABOX® Colour Options
You can order each locker in a single door colour or mix the colours for a bright and unique atmosphere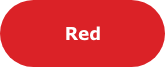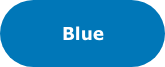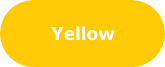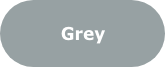 Wet Environment Locks
Check out this range of specially designed locks that are suitable for damp and humid environments.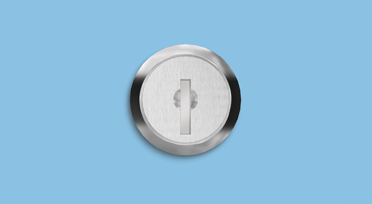 Water resistant cam Key Lock*
This Probe water resistant key operated cam lock has 3000 serial number combinations Two keys are included with each standard lock and we can supply replacement keys shipped within 24 hours.
*This lock is included in the price of the locker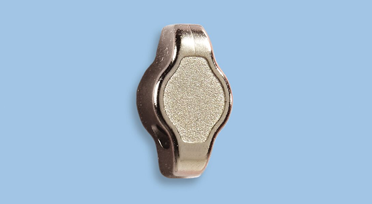 Water resistant hasp & staple*
For those who prefer a keyless alternative the Hasp & Staple lock is an option. You need to purchase a combination padlock with a shackle diameter of a maximum of 7mm and minimum of 5mm. Available to purchase separately if you need to change your existing lock.
*This lock is included in the price of the locker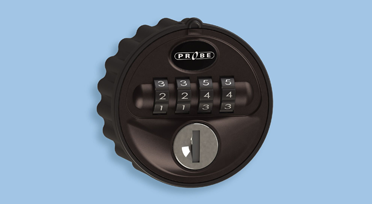 Water resistant combination lock
This reprogrammable 4 wheel combination lock has up to 10,000 possible combinations and a service key is available at extra cost to change the code. Being mechanical no batteries are required. Water resistant, durable and cost efective.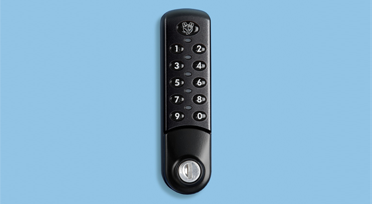 Water resistant electronic lock 
Full re-programmable electronic digital lock powered by standard alkaline batteries and water resistant too!
Simple to program with digital keypad


Batteries last up to 50,000 operations

Single user operation supplied as standard

Multi-user option available on request

Emergency access using service key

Can be used horizontally

Specify when ordering

Subject to minimum order quantity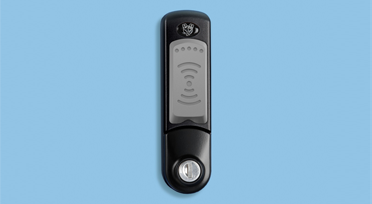 Water resistant RFID Contactless 
This technologically advanced electronic lock provides contactless RFID locking and can be used independently or paired with your existing wireless systems. Simple to upgrade existing installations and compatible with most wireless standards including RFID and NFC, the lock comes with a wide range of accessories and options.
Can be used horizontally, subject to minimum order quantity. Specify when ordering.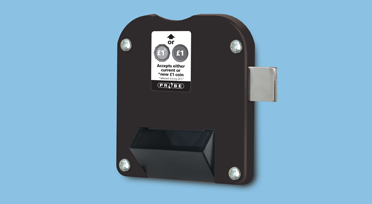 Water resistant Coin/Token Return/Retain
Benefit - Keys need to be returned after use
Key cannot be withdrawn without insertion of coin
Will accept £1 or 1€ coins or token
Coin Return releases coin if key returned to lock
Coin Retain allows charging for locker use
Coin Retain lock includes lockable coin safe
Probe ULTRABOX®
The Probe ULTRABOX® plastic locker is delivered fully assembled. Just link them together and they are ready for use. It is water resistant and can be used in any damp or humid environment.
They are available in 4 attractive colours - they will enhance any location
Features of the Probe ULTRABOX®
Fully assembled - ready to go
Vandal Resistant
Corrosion resistant
10 Year Guarantee
Anti-Bacterial finish
Can be nested together
Use in damp indoor or covered locations
Probe ULTRABOX® PLUS
The Probe ULTRABOX® PLUS plastic locker is fully waterproof with water tight seals around every door and is delivered fully assembled. Just link them together and they are ready for use. It can be used outdoors in all weather conditions.
A water tight locker connecting kit is available
Features of the Probe ULTRABOX® PLUS
Fully Water proof for outdoor use
Fully assembled - ready to go
Vandal Resistant
Corrosion resistant
10 Year Guarantee
Anti-Bacterial finish
Can be nested together